Eat Well

.

Eat Indian

.

Eat Well

.

Eat Indian

.

Eat Well

.

Eat Indian

.

Eat Well

.

Eat Indian

.

Eat Well

.

Eat Indian

.

Eat Well

.

Eat Indian

.
Good-for-you Indian food, to go
Check The Menu
Our Food
At Atcha we serve Indian-inspired food & drink to go. We've created the very best rice bowls, sandwiches, salads and soups – whilst always keeping an eye on what is and isn't good for our bodies. The result? Those beautiful and energising flavours that we love, in a format that makes sense for people on the go.
About Atcha
Local curry houses, fancy Indian restaurants, regional street food... Indian food is everywhere. But I wanted to create something healthier, more laid-back, inspired by cooking from across the country. The flavours we love, in beautiful, nutritious food to go.
I decided to draw up plans for a new kind of Indian. The dream: delicious South Asian flavours become a lunchtime option for anyone wanting to eat fast and eat well. And so, after months of intensive development (and equally intensive eating) we launched Atcha in December 2018 with a series of pop-ups. Now, we're ready to shake up the grab-and-go scene with a kind of "curry" that you never knew existed...
Aadit Shankar - Founder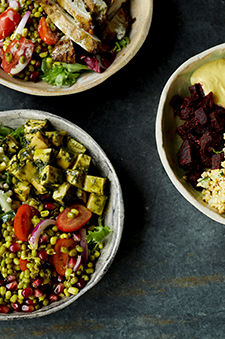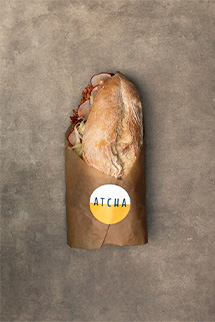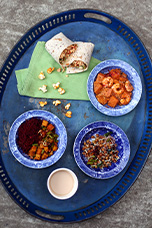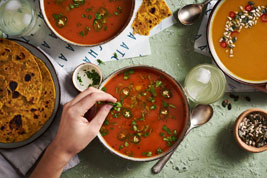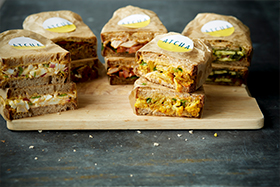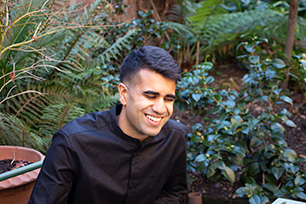 Click + Collect
For now, we are delivery / collection only! Delivery: online via the platforms below, or if you're out of the delivery zone / for larger orders, you can check our menu and order via hi@atcha.co.uk. Collect: Click-&-Collect lunch from Karma Kitchen, E2 9DT, via AtHand.
Contact Us
We'd love to hear from you. Feedback, compliments, queries or quibbles are always more than welcome. Find us on social media at @atcha_uk, or drop us a line on the address below.
Email Us
Join our journey
Help us grow, and grow with us.
We are looking for hungry and ambitious people who are passionate about good food. We've created a new kind of Indian. Now we're on a mission to bring this to everyone wanting to eat well on the go.
If this sounds like your kind of vibe, whatever your skillset, drop us a message with some info, or come and have a chai with us.